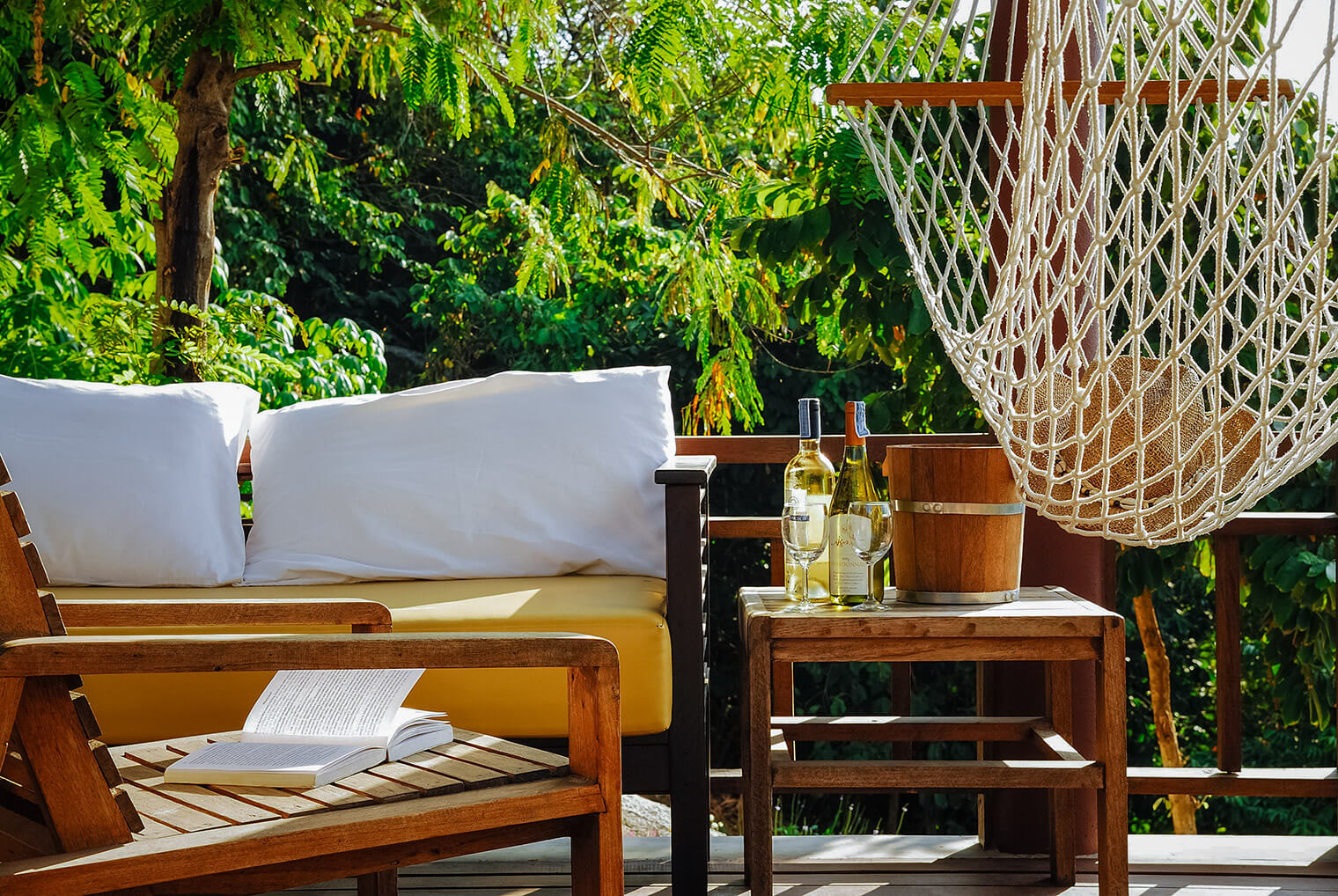 Superior Bungalow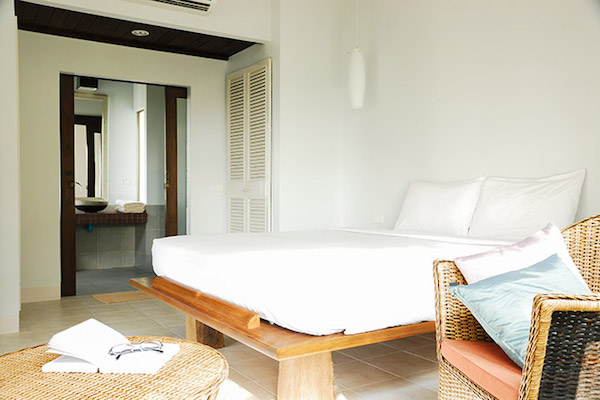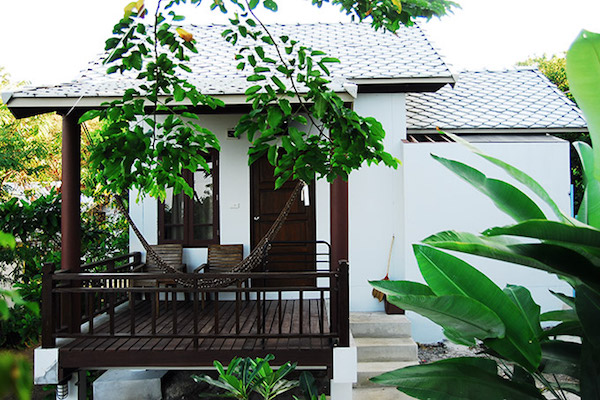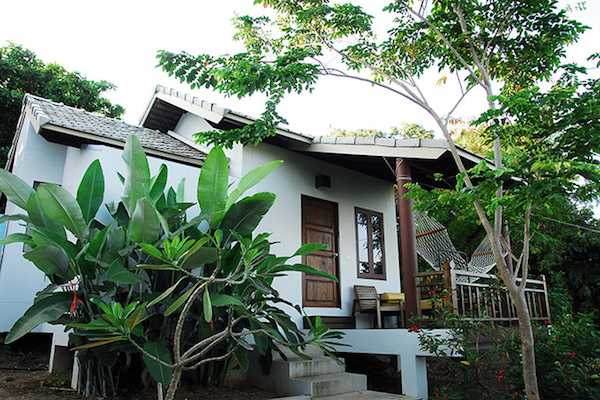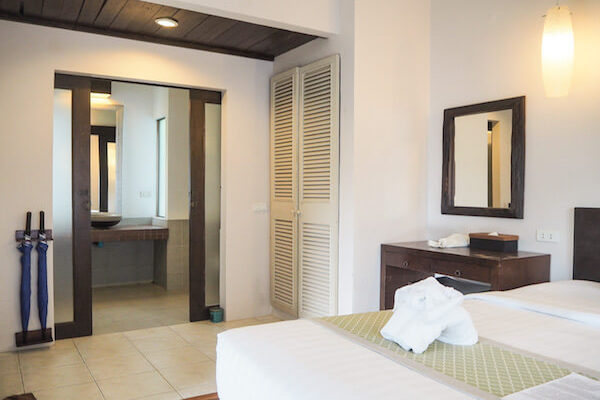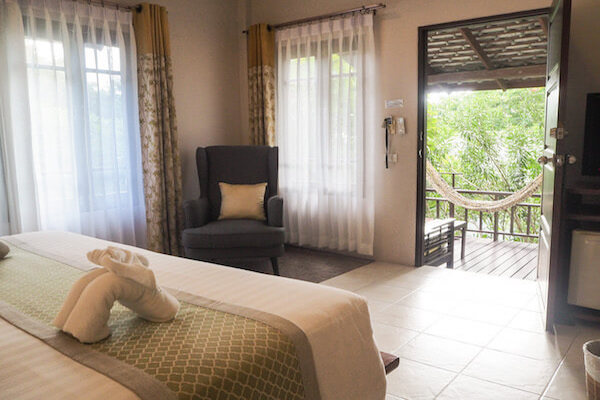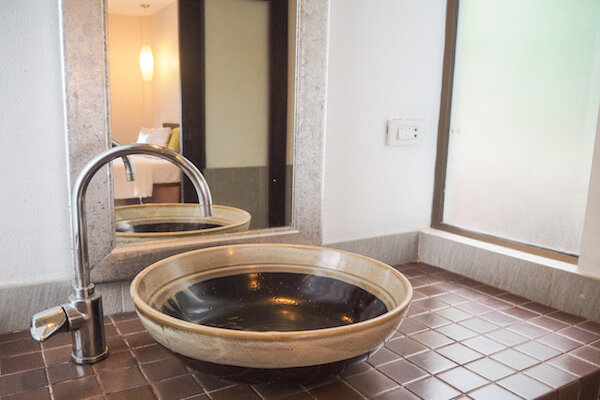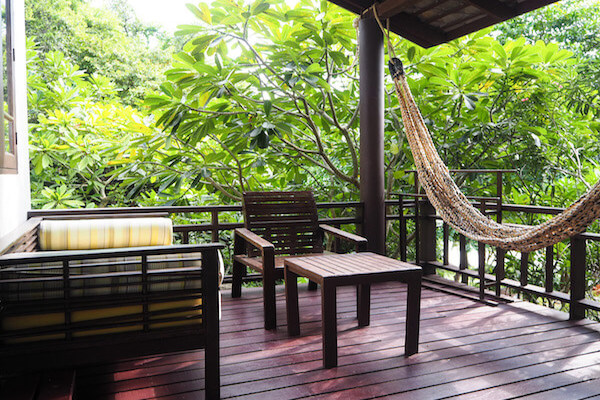 Great value in clean & quiet bungalow located in the garden on the hill side
Room size : 25 m2
Bed type : 1 x King side bed or 2 x twin beds
Amenities:
Balcony with chairs and hammock
Individually controlled a/c
Hot/cold shower
Sun roof hot/cold shower
TV with DVD player and free collection of movies
Mini bar & complimentary tea/coffee making facilities
Electronic safe deposit box
Room amenities
Complimentary Wi-Fi internet connection in room and public area
Location : on the hill with garden view, require access through stairs or walk way up the hill
Recommended for:
Couple, Quality time with group of friends, young singles
BOOK NOW
Main Description
When seeking out larger villa rentals for you and your friends or family, it can be difficult to find not only a villa rental big enough, but also in a prime location so everything is nearby.
This 6-bedroom family pool villa option combines 2x 3-bedroom villas next door to each other to create a 6-bed option that sleeps 12 people in total, with connecting doors on the back garden. Located amidst one of the most prestigious holiday villa rental developments in the city, just a 5-minute drive from Jomtien beach, shopping centers, bars, restaurants, Pattaya Floating Market and Underwater World, while basking in a private location, this is one of the most unique and value-for-money villa rentals in Pattaya.
Set across 2 pool villas, this option provides 6 bedrooms sleeping 12 people, 4 bathrooms, 2 dining rooms and kitchens. There are 2 lounge areas, and one remains standard, although the second one has been transformed into a games room, equipped with a full-size pool table. There are also 2 back gardens, connected with gates, coming equipped with 2x 18sqm swimming pools and outdoor terraces with tables, seats and sun loungers. If you are trying to find a large villa rental in Jomtien big enough for 12 persons close to the action but private enough to be peaceful and secluded, this is the one for you !
POOL & GARDEN
The 2 villas are both located next door to each other via connecting doors on the garden. Here you will find 2x 18sqm private swimming pools with adjoining terraces with tables, chairs, sun loungers and even a charcoal BBQ unit, perfect for a garden party.
Living Area & Dining Room
Because this option uses 2 neighboring villas, there are 2 lounge areas, although one has been converted into a games room with a full-size pool table, perfect for whiling away a few nights. The conventional living room has a 40-inch flat-screen TV with international channels and a DVD player with USB capabilities. There is more than enough space for 12 across the 2 lounges, and with 2 dining tables seating 12 people, lunch times will be fun.
KITCHEN
Take advantage of two kitchens built to the highest international standards, coming equipped with a 4-ring stove, microwave, toaster, kettle, rice cooker and a fridge-freezer.
BEDROOMS & BATHROOMS
There are not so many villas in such a prime location that can boast 6 bedrooms sleeping 12 people, but this is why our family villa option is so unique and special. Set across the 2 villas there are 6 bedrooms, all of which have televisions, double beds, wardrobes and air-conditioning. 2 of the 4 bathrooms are ensuite, coming with bathtubs, showers, toilets and wash basins. The 2 other bathrooms both have showers, wash basins and toilets, ensuring there are enough facilities to go around.